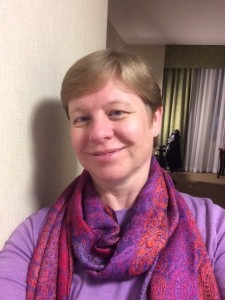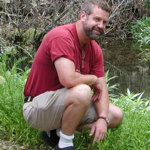 Scott Bonar is an Associate Professor of Natural Resources at the University of Arizona and Leader of the USGS Arizona Cooperative Fish and Wildlife Research Unit. Dr. Bonar's fisheries work focuses on management and biology of fishes in the Western United States. He and his students have conducted research on fish-habitat relationships, interactions between native and nonnative fishes, rare fish propagation and fish diseases. He led over 250 biologists from 107 agencies, universities and private organizations to standardize freshwater fisheries monitoring in North America, the first time this has been done on such a large scale in history. He was president of the Western Division of the American Fisheries Society, and has spoken to a diverse array of groups both nationally and internationally, most notably, the NATO Environmental Security Council in Brussels, Belgium, and international fisheries conferences in North America and Europe. Dr. Bonar is familiar with a wide variety of aquatic ecosystems. He grew up in the large river and cypress swamp country of Southwestern Indiana and Kentucky; and studied and worked in the Puget Sound region of western Washington before moving to the deserts of the American Southwest.
Arizona Cooperative Fish and Wildlife Research Unit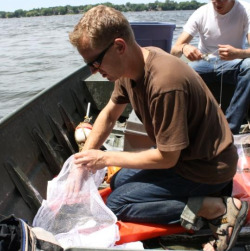 My current work focuses on understanding why some species of introduced fish become invasive and damaging in specific geographic regions, but not in others, and how this process might be controlled using integrated approaches. I study the effects of regional hydrology, climate, and native species diversity on the recruitment of invasive fish. I use telemetry to understand movement, reproductive strategies, seasonal aggregations and cognitive abilities of invasive fish to develop integrated and targeted management strategies. This process is guided by population dynamics models and is currently being tested in a model system of interconnected lakes. I have a strong interest in population dynamics, bioenergetics, and resource selection.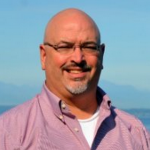 As the Program Manager for Aquatic Nuisance Species (ANS) and Aquaculture I have a wide a variable course of duties. As the lead for Asian carp work in Illinois, I oversee the Illinois contributions to the Asian Carp Regional Coordinating Committee (ACRCC) where multiple federal and state agencies collaborate to bring the best solutions to control and management of Asian carp with the overall directive to keep reproducing populations of Asian carp from Lake Michigan, and thus the Great Lakes Basin.Additionally, I serve as co-chair of the AIS Task force for Council of Great Lakes Governors (and Premiers), representative of the Midwest Governors Association, Illinois representative on the Mississippi, and Great Lakes panels on ANS.In addition to carp work, I strive to support relevant management and policy in regards to other ANS. Aquaculture duties revolve around permits and policy to maintain healthy Illinois aquatic life.